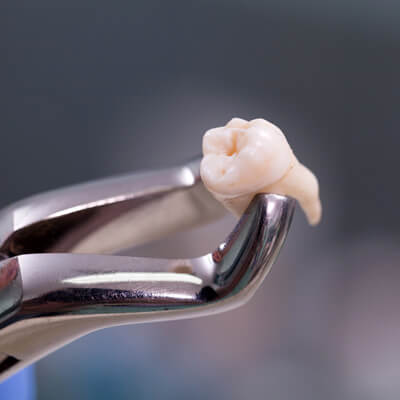 Tooth Extractions in Abilene
While our dental team wishes nothing but the best for your smile, sometimes, damage happens and extractions are necessary.
In the practice, patients commonly need a tooth extraction due to:
Trauma
Decay
Overcrowding (extra teeth)
Gum disease
Wisdom teeth eruption
Infection
Thankfully, gone are the days of scary extractions. At Linn Family Dental, the team is proud to offer effective, stress-free solutions for patients who may need one or several teeth removed.
What to Expect
Your dentist's goal is to make a patient feel comfortable and relaxed about their treatment. Care begins by developing a treatment plan, which involves a detailed exam with X-rays to determine if the issue may be better suited with a filling, crown, or other treatment.
If extraction is necessary, our dentists will give patients the chance to ask any questions they may have to help them feel more relaxed about the process. A local anesthetic is given so that pain will not be felt. If a patient is nervous or anxious, general anesthetics can be discussed.
The extraction process takes place in 1 visit if there are no problems.
Get Help Today
In need of a tooth extraction? Our dentists are here to answer any questions a patient may have, and looks forward to helping them get the attention and care their smile deserves. Book a visit today!
CONTACT US »

Tooth Extractions Abilene TX | (325) 691-1440